Challenge
Ithaca College needed to develop a new product, the foundation of which would require organizing thousands of pages of legacy content and creating new experiences for various audiences, priorities, and user journeys.
Approach
We owned the full product lifecycle, starting with in-depth user research and using those insights to inform design guidelines, content governance strategy, and information architecture — holistically enhancing the user experience.
Value
We provided an entirely new look and feel for Ithaca's website, uncovered how site visitors access information, and created a modular design process to build the site for easy content creation, customization, and curation.

Lean Research & Validation
We entered the project with a trove of information gathered from testing and research and quickly added to it, building and distributing surveys, interviewing stakeholders, running tree tests, and attending alumni events. We then distilled this into personas and learnings about the core needs of users, which revealed informational gaps and directed new navigational pathways. We tested these with a usability tool that provided clear visual insights into how successfully users were finding the information they needed, with our proposed methods of organization.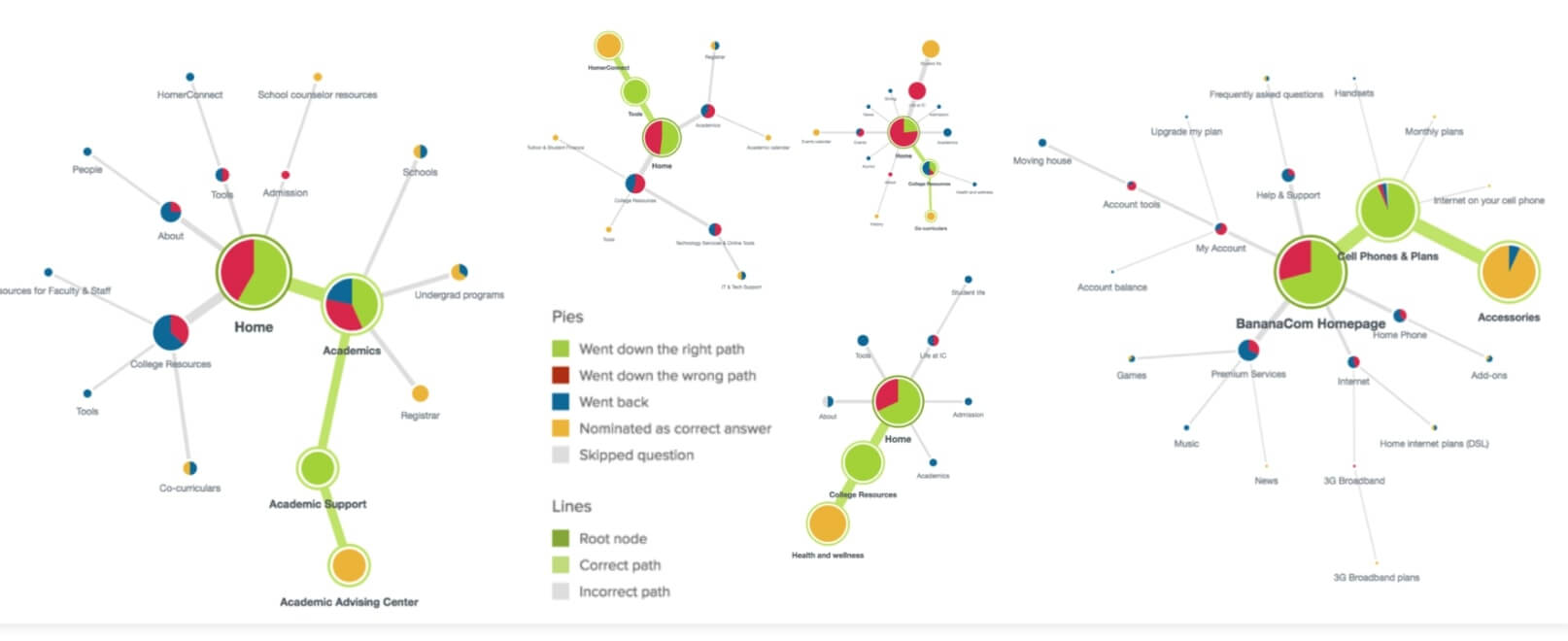 Product Strategy
Our user research became the strategic pillars that guided the overall product vision. We set up design guidelines from a product mindset, which included design modules for their development team to employ when building the new site. Working closely with Ithaca College, we fleshed out KPIs based on each persona to create a dashboard template that their team could use to monitor change. We also coached key stakeholders in product management in order to ensure the health and stable growth of the website after our work was complete.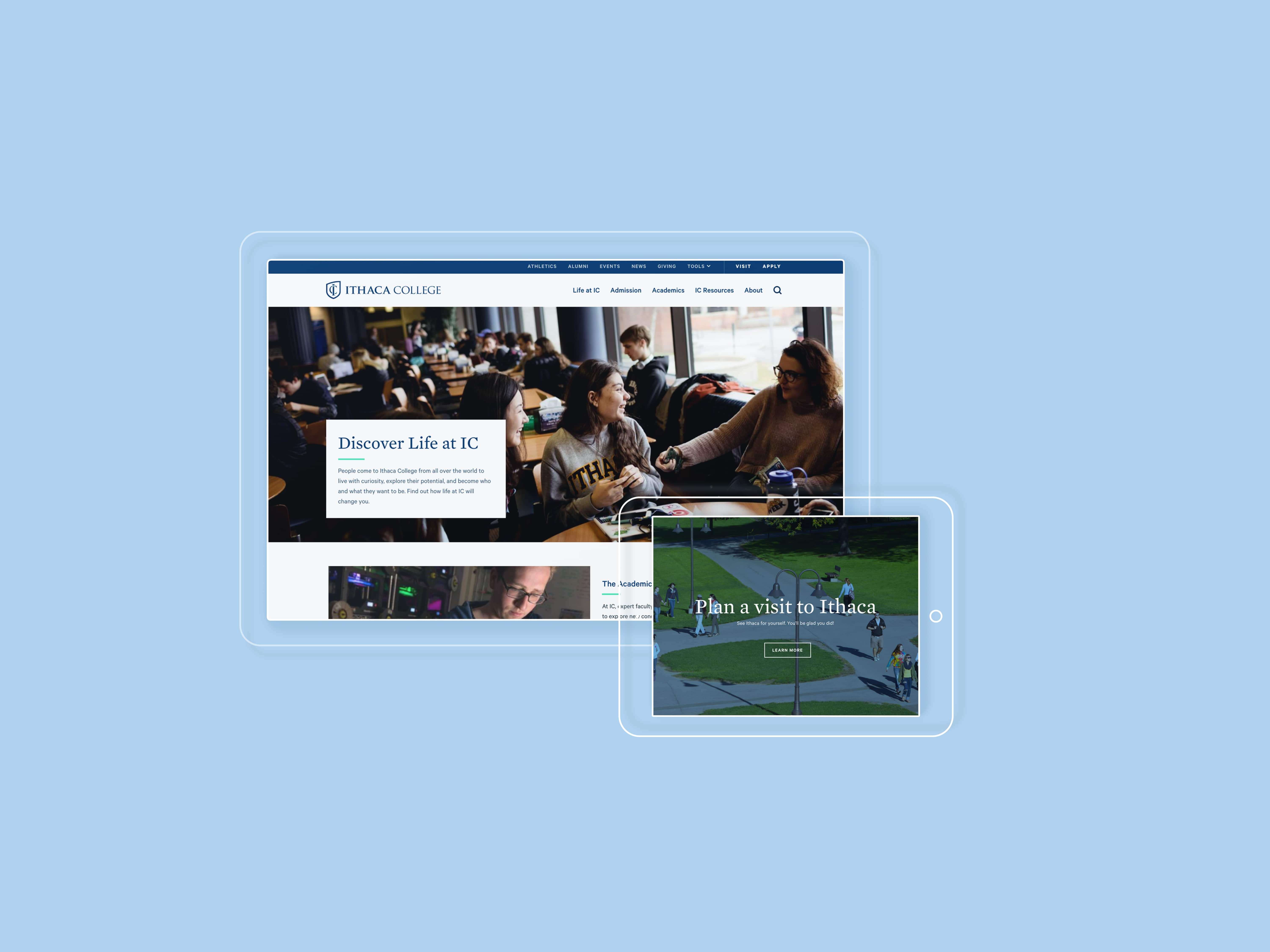 Content Governance Strategy
During our research, we realized the work had two main audiences: Users of the site and administrators of it. To serve the first, we managed and organized 31,000+ web pages analytically, first identifying high-performing pages and then reorganizing the structure of the navigation. Administrators, though, needed a content governance system, so we established categories, rules, and permissions for creating, editing, and deprecating pages. This guarded against a future proliferation of pages — and against muddled user journeys. We began putting this governance into place by redesigning the most critical pages, and then coached Ithaca College and their partners on how to expand the modular system to the rest of the site.