Challenge
Google needed to showcase complex advertising products in a format that wasn't only engaging and educational, but easy to navigate and share.

Approach
We bridged Google's business goals and the needs of their audience by providing bite-sized, inspirational tips, which expand to real world case studies of campaigns that advertisers could recreate with Google products.

Value
Users visited on average 13+ pages per session, and produced high link-sharing rates, poring through technological stories and discovering new capabilities and possibilities, at their own pace.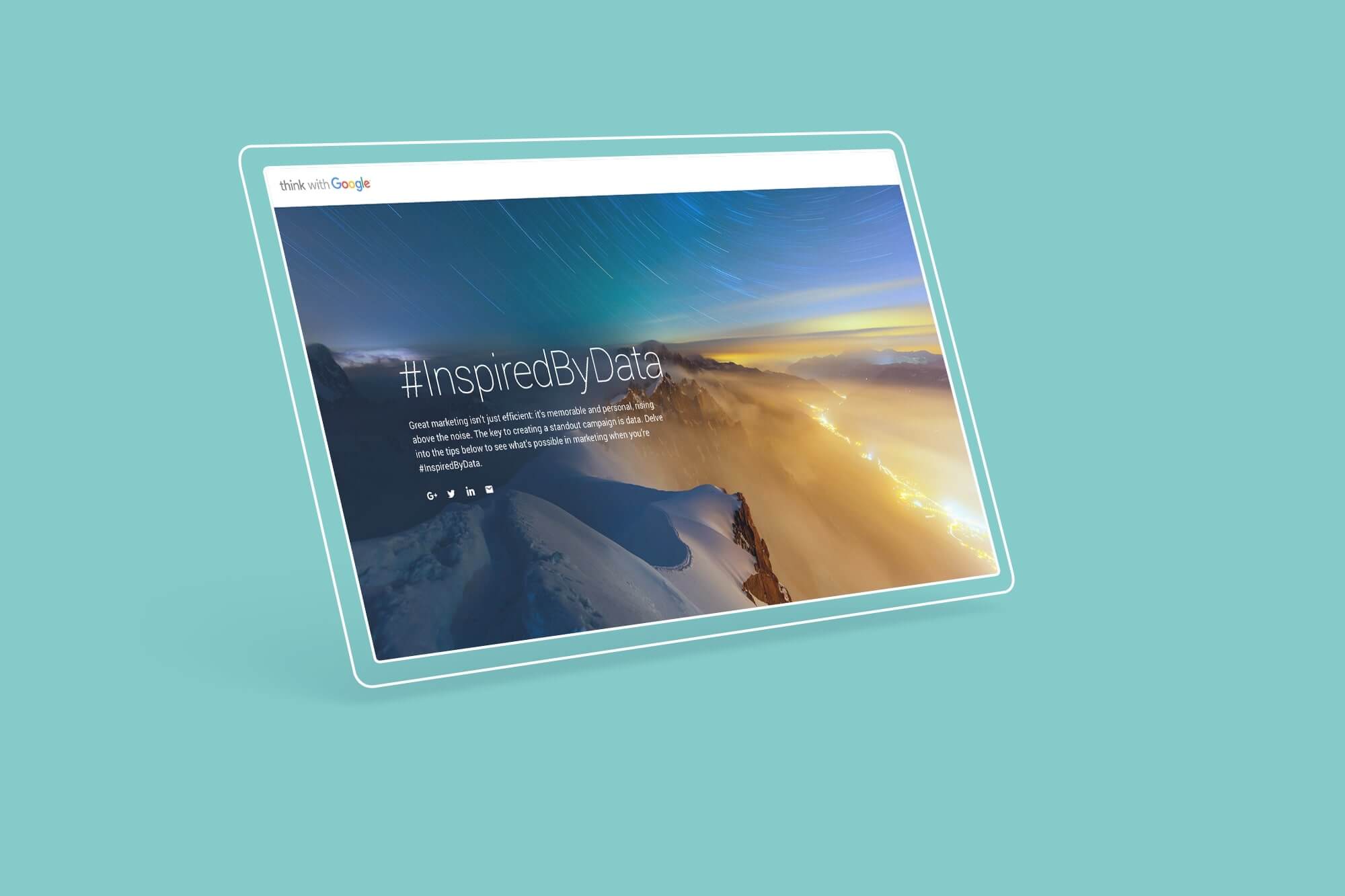 Digital Product Marketing Strategy
The content platform needed to serve multiple audiences and feature multiple Google brands — from DoubleClick to Google Analytics. The common thread was data: How to prove the value of informing their marketing with insights? We worked alongside primary stakeholders to first identify creative case studies from past Google partners, which we then distilled into digestible, inspiring tips.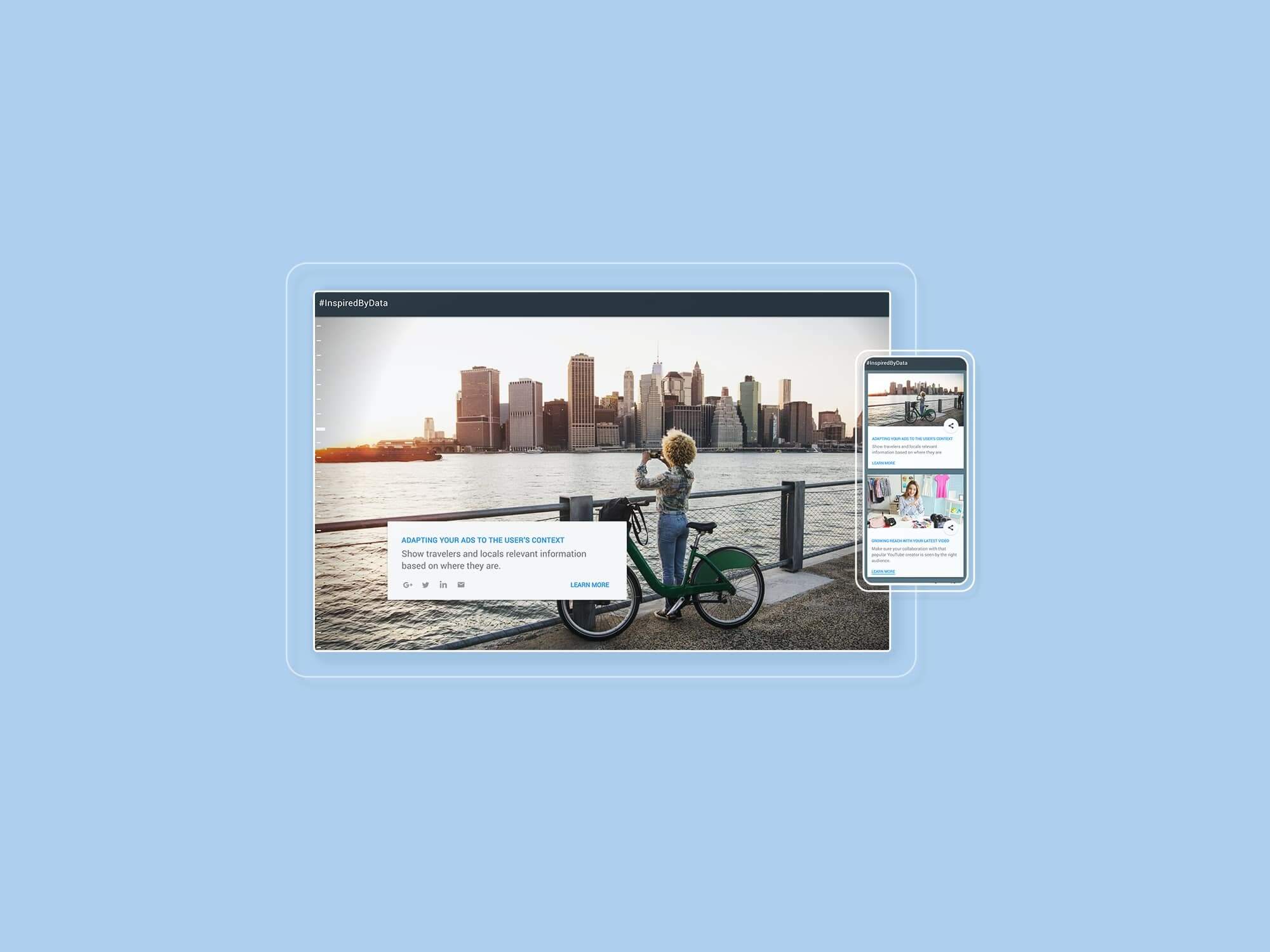 Digital Product Experience Architecture
Both the content and site structure emerged as solutions to the same problem: How to relay complex information in a digestible, inspirational format. The experience and development teams collaborated to build and iterate copy, imagery, and navigational elements that served the user journey. We built a site that displayed full-screen images to speak for each tip, with intuitive navigational elements that encouraged further exploration.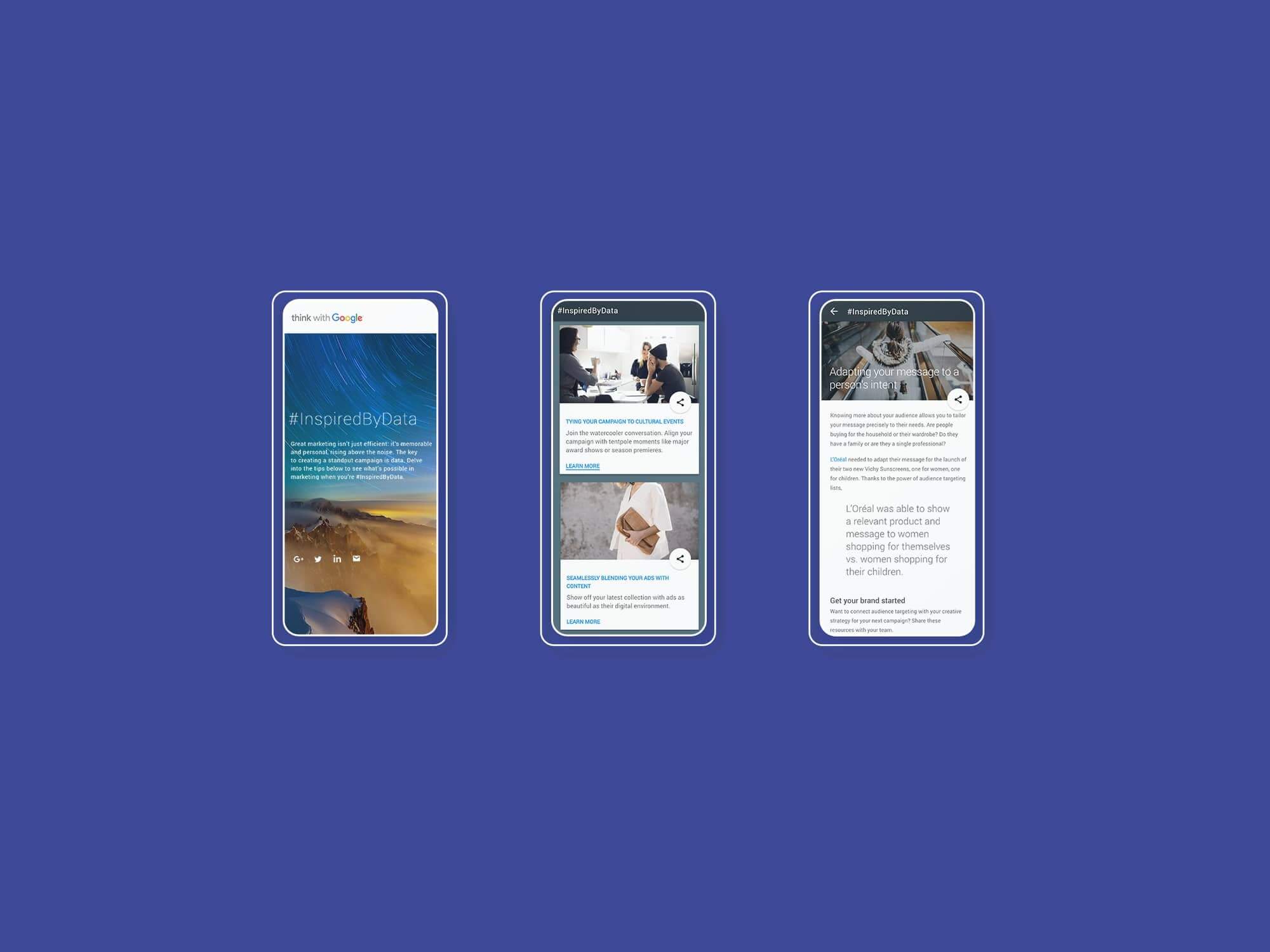 Product Measurement
Building the site from the ground up, we were able to implement a measurement strategy that tracked user behavior on the site. Within weeks we discovered navigational and creative elements that deterred exploration. Following our own advice, we used data to inform future enhancements.