Published on December 8, 2014
This is "View from the Top," the latest in a Digiday series featuring creative leaders talking about their career paths and leadership perspectives.
After only 15 years in the marketing industry, Nick Rappolt is already a startup founder twice over. Rappolt launched a PR agency called Credo Communications at age 24; it was acquired two years later by Bite Communications. He then convinced the chairman of Bite's holding company, Next15, to let him start a new digital agency within its stable, called Beyond.
Since 2010, Beyond has grown its revenue from $1 million to $12 million and has won prestigious clients like Virgin, Google and Facebook. Along the way, it has acquired three companies and has established offices in London, San Francisco and New York.
The agency hasn't been able to avoid some of the common pitfalls its contemporaries have experienced, though. Like many agencies, Glassdoor reveals it is a company experiencing growing pains resulting in high staff turnover and long hours. Added to that, its acquisition of Content and Motion wasn't so successful either.
But fighting to improve morale and grow a business company is a piece of cake compared to the battle he faced seven years ago. Rappolt was attacked with an knife by a gang when he was on his way home one night. The incident left him fighting for his life.
Here, Rappolt gives Digiday an insight into the personal and professional battles he's faced, and how the incident drove him on to succeed.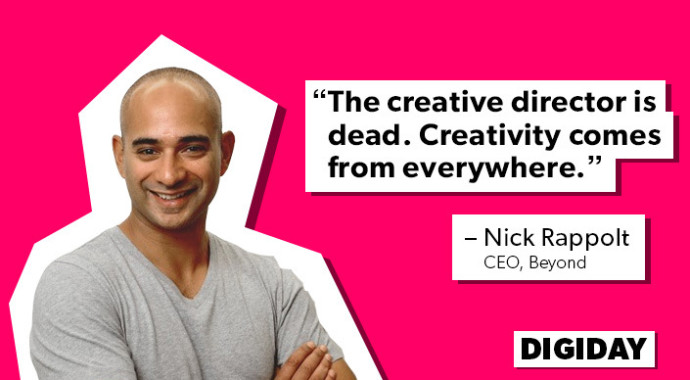 Read the full article on Digiday.