Published on June 24, 2016
I wanted to encapsulate some of the daily life working here at Beyond London. We move at such a fast pace, and so much happens, that I wanted to capture some of the many moments and personalities that we enjoy.
For the final one, I simply looked out my window. Here at the office, I overlook the car park where I see two prized bikes, ridden by our two studio motorcyclists, Senior UX Designer, Will Biggs (again) and our leader, CEO, Nick Rappolt. So I engineered an animated race down our street between the two – with a surprise twist (with apologies to Assistant Management Accountant, Georges Tertois).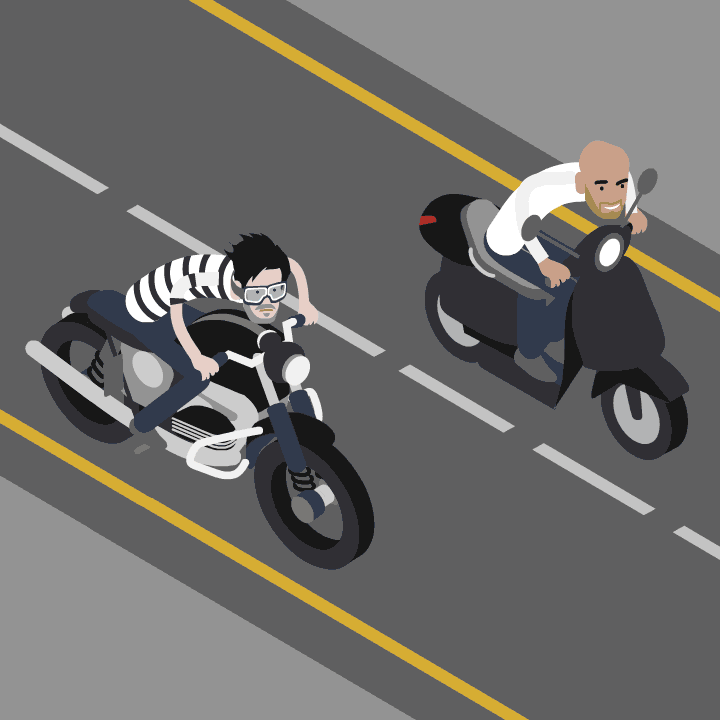 This was the simplest animation of the five, but the most detailed illustration. I tried to get both bikes as accurate as I could (given the simple style) and getting that background to seamlessly loop took a fair bit of trial and error!