Published on June 23, 2016
I wanted to encapsulate some of the daily life working here at Beyond London. We move at such a fast pace, and so much happens, that I wanted to capture some of the many moments and personalities that we enjoy.
This one is a love note to anyone who REALLY loves their coffee. Lead Test Engineer, Dave Tyler, and Head of Strategy, Nils Mork-Ulnes, are both 'key influencers' in our coffee management at the office, so I wanted to celebrate their enthusiasm.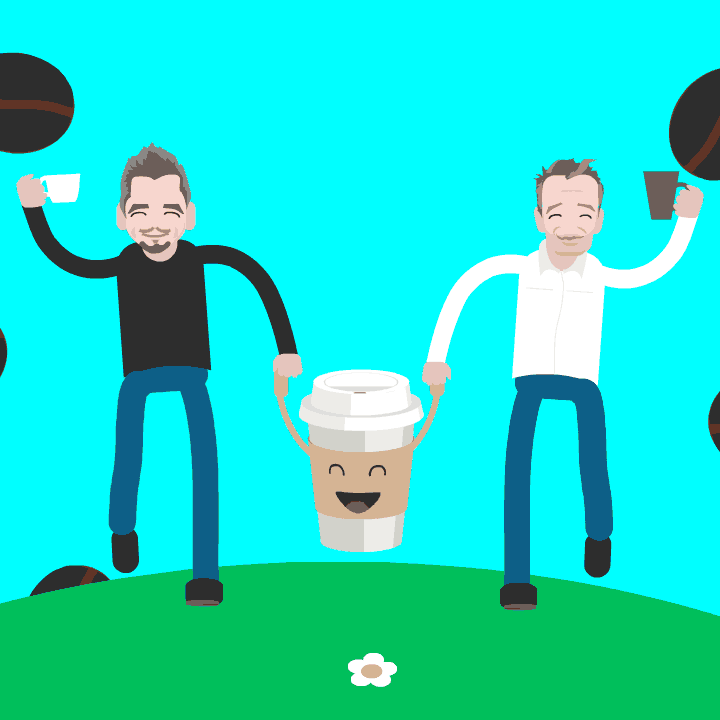 This one was the hardest of all the animations, as it was a very complex keyframe running motion to get right. Not only that, I used Adobe Illustrator's 3D capabilities to create 'Mr. Cup', swinging back and forth. It was created with 30 separate flat graphics made in Illustrator, ported to Adobe Animate and played as you see. The easiest part to do was actually the background!