Published on October 26, 2015
We may be late to the game with our summer party, but every best coaster knows that Karl the Fog won't let us have any fun in the sun until early September. When everyone else is bundling up for fall, San Franciscans trade our peacoats for sundresses and our Irish coffee for beer.
Speaking of beer…… we drank it, we sniffed it, we learned about its origins, and we visited its many breweries along the California coast with our crazy awesome tour guides from Vantigo.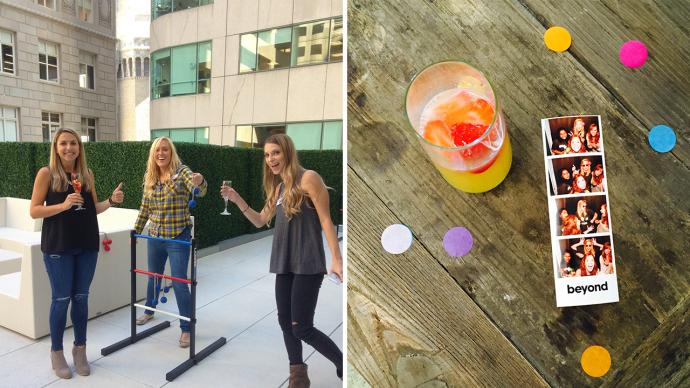 The morning started off at our SF office poppin' bottles, carbo-loading with breakfast burritos and getting serious with our ladder ball and bean bag tossing skills.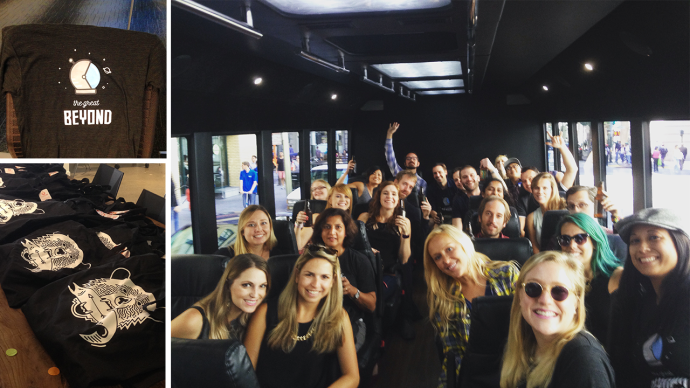 We were all feeling pretty good by the time our Vantigo bus arrived to take us on our adventure – our tummies full, our tote bags of goodies in hand and our appetite for beer knowledge hungry.
Our vanguards from Vantigo (pun ftw) taught us all the beer things: how it's made, how many kinds of beer are out there, and how beer has evolved over the course of history. They even gave us some sweet prizes for knowing the correct answers.



Our first stop was the lovely seaside Halfmoon Bay Brewing Company, where we sat outside on the patio and, yup you guessed it, sipped on more tasty brews of the seasonal variety alongside lunch. We were lucky enough to have one of the more trusting master brewers take us on a behind the scenes tour. Thankfully, we all resisted the urge to push the big red buttons or pull on any unsuspecting levers.

We then piled back onto the bus and made our way down the coastal highway to Highway 1 Brewing Company. Some crazy spicy, but delicious, buffalo cauliflowers bites were had while we sipped on more tasty gluten and hops.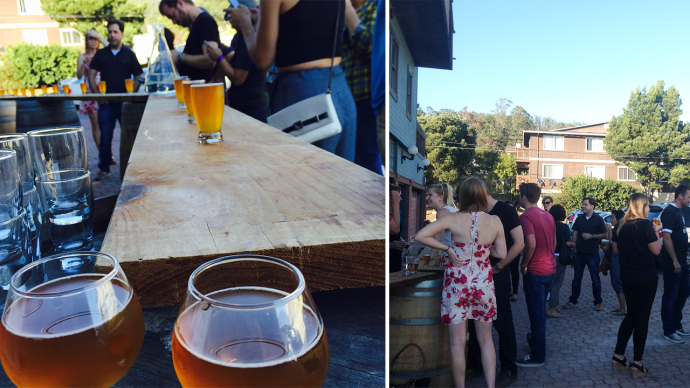 Our last, but definitely not least, stop was Hop Dogma, where we got to smell, feel, and see the beer being made right in front of us. Tasting glasses lined the wooden tables, conversations flowed like ale, and everyone felt pretty stoked on the day's success.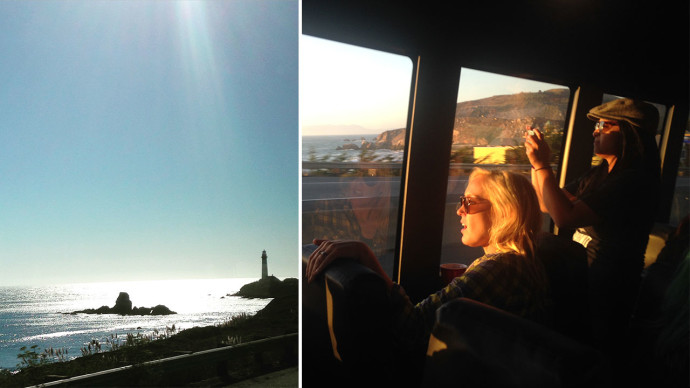 On the bus ride home, we danced in our seats to Kygo while the sunset put on a pretty impressive show. Big thanks to our Vantigo guides and for everyone who helped plan such an awesome day.