Published on September 25, 2015
The London summer party saw the team channeling their creative side outside of the office - but how does it stack up against the other offices' offerings? Find out what Emma Downham has to say...
In the spirit of healthy cross-office competition, I would like to respond to the New York Summer Party post and update you on the activities of the London Summer Party. Well, some of the activities at least 😉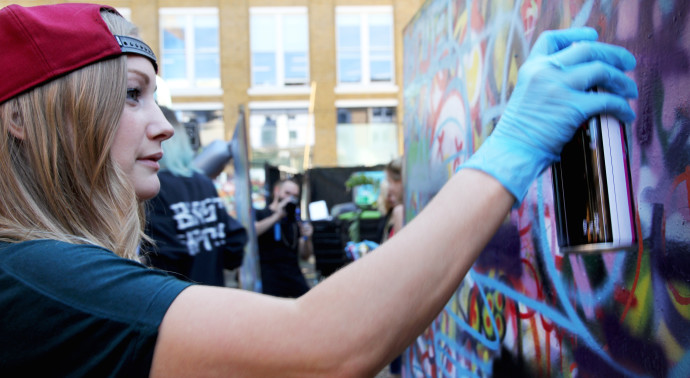 London's stellar social committee truly outdid themselves for the September 2015 Summer Party. I was lucky enough (or clever enough) to have timed this perfectly with a trip back from our Mountain View office and it was a delightful opportunity to catch up with the charming London team.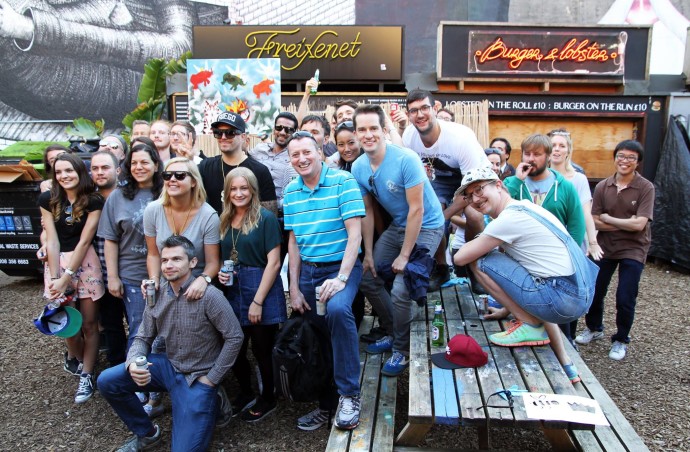 We started with some ridiculous cocktails at our office in Bermondsey Street before piling into a school bus-esque contraption that herded us down to East London.
The team at Alternative London (Josh + Rae) met us at the Night Tales venue on Rivington + Old Street and laid on even more drinks before splitting us into two groups and setting off in search of some street art.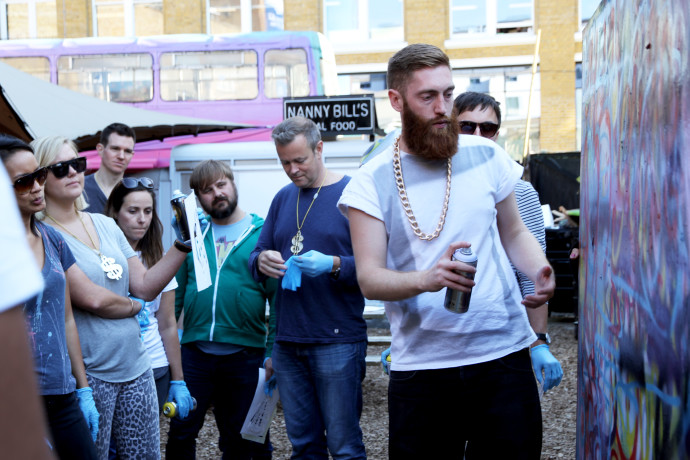 To be honest I thought this was going to be a bit cringey – the team in London are pretty cool and I'm sure a lot of them moonlighted as graffiti artists in their yoof. However cringey it was not. We saw painted chewing gum by Ben Wilson, 20ft tall stick men by Stik, a massive piece by my crush Shepard Fairey and the obligatory Banksy outside Cargo. The weather blessed us and the mood was high.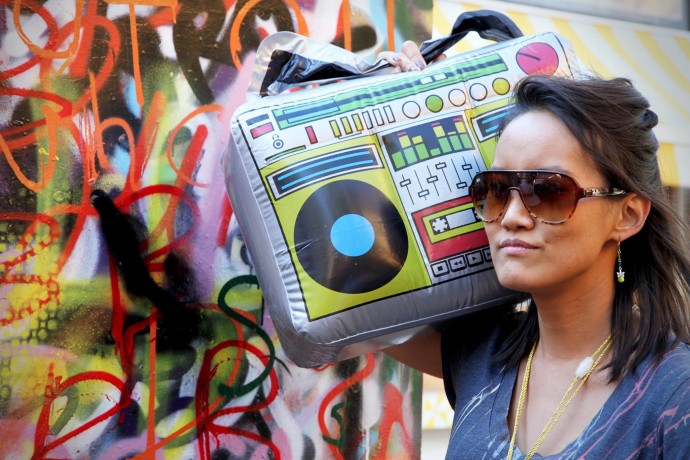 We headed back to the outside venue at Night Tales on Rivington and Old Street and were given the tools to make our own 'art'. Firstly we had to create our own stencil – a potentially hazardous activity after a few drinks. As a creative bunch it was no surprise that there were some masterpieces in the midst, special mention goes to Account Manager Jess Lee, who did a very Breaking Bad take on London's GM Charlie Lyons.


We then all got the opportunity to spray our stencils, impressive results I'm sure you'll agree 😉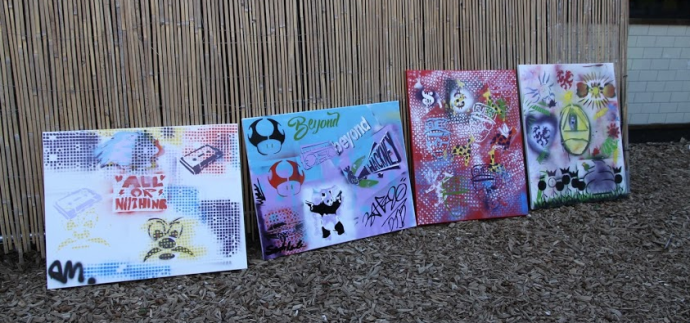 The night closed in and we danced our hearts out, drank some scary fishbowls and had a delicious dinner served on our own private terrace overlooking the action. And that's where the summer party ends. All the after hours scandal and gossip can probably be found through a few clever Instagram clicks….but my lips are sealed.