Published on May 5, 2016
With over 2,500 attendees each year, Offset has fast become one of the world's most inspirational and educational conferences for the design and creative industries. Based in the heart of Ireland's capital, Offset has attracted creative icons over the years, such as Massimo Vignelli, Stefan Sagmeister, David Carson and Seb Lester.
I first attended Offset while studying Visual Communications at Limerick School of Art and Design to learn more about the creative industry I was entering into. Returning as a professional has been an entirely new, yet still rewarding experience.
The Offset 2016 speakers were some of the most inspirational people working within the present day creative industry. They varied across multi-disciplined backgrounds spanning architecture to animation, taking the form of innovators, educators, and creators. They came together to talk about their successes, failures and experiences in crafting every aspect of their visual landscape and inspiring us all in shaping the future of creativity.
4CREATIVE
4creative is Channel 4's in-house creative agency. Their presentation took a refreshing look at how to approach projects, sharing wisdom like, always be naïve, everything is an opportunity, professionally wing it and enjoy the making. They highlighted the success of their careers but emphasized their failures and how they learned and grew from them in order to shape their future. Their overarching message was that you have to make it wrong first in order to get it right and failures are to be learned from.
"Start somewhere negative. Look for the wrong answer. Not the right one. You'll be guaranteed to be somewhere different." – Chris Bovill and John Allison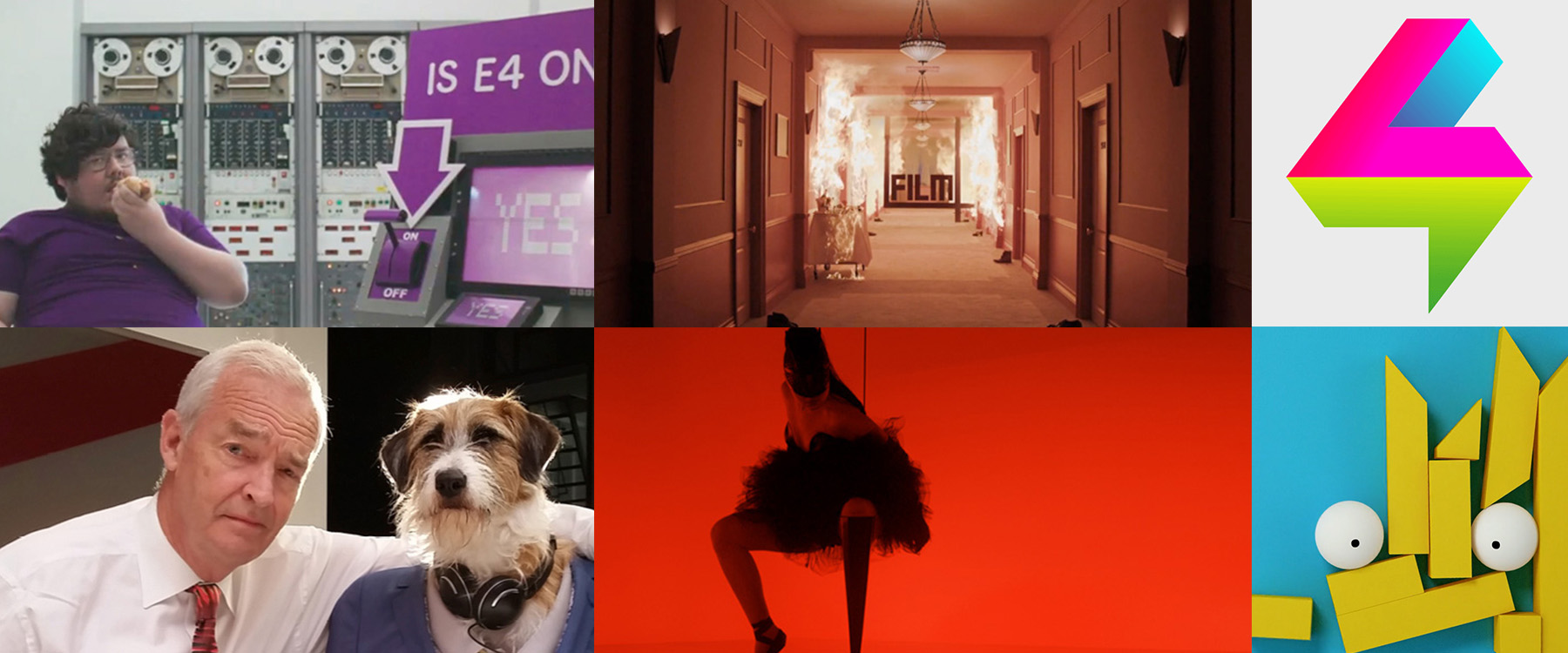 MORAG MYERSCOUGH
Studio Myerscough has become one of the UK's most prolific studios. With a pervasive and enduring love of colour and working in 3D, Myerscough has created some the most inspirational spaces around the world. One of her best known works was the The Movement Café, which was based in South London.
"It wasn't just one project, but ten years of hard graft to get to a point where people's attitudes were more open to that kind of work happening in public spaces." – Morag Myserscough
It was interesting to gain insight into her preparation and development process and relate to the fears and inspirations that she shared.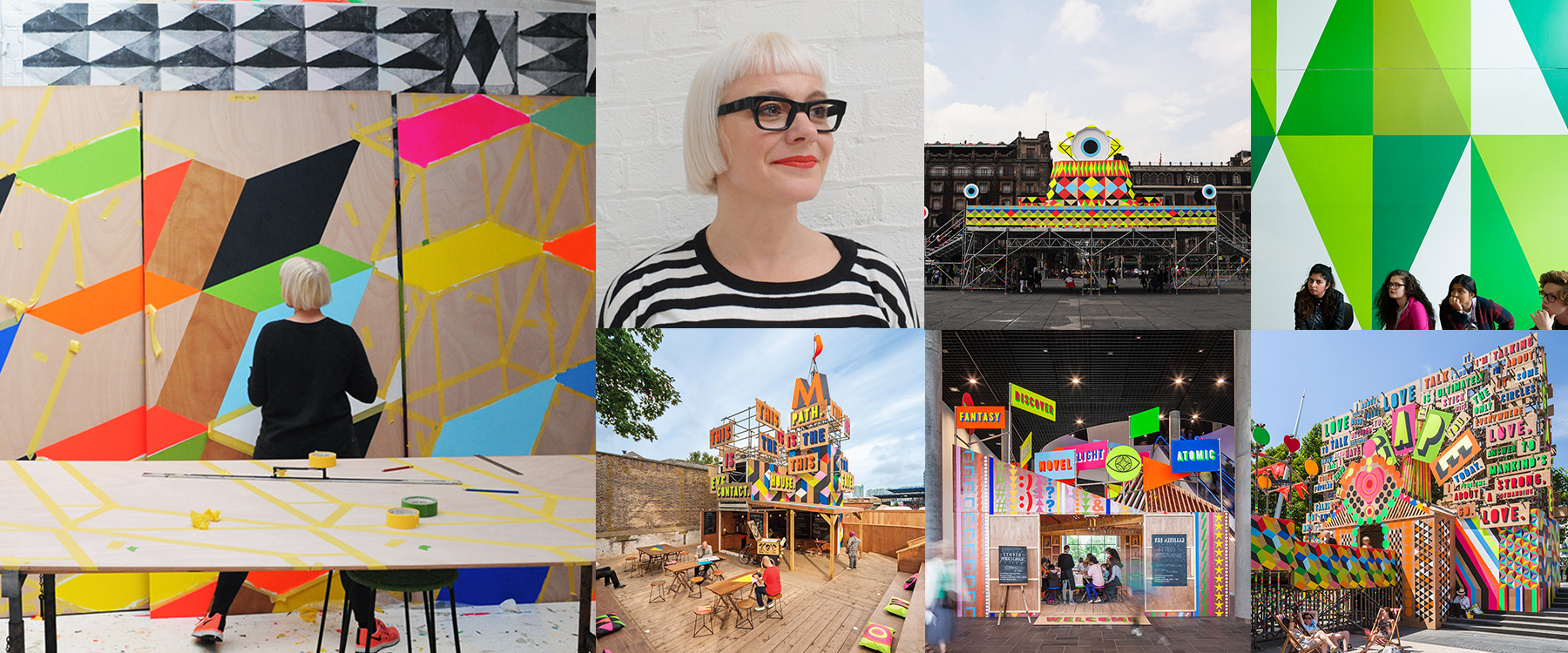 ROTHCO
One of my personal highlights was Rothco, a multi-award winning independent creative agency based in Dublin. Their down to earth personality really stood out for me.
Rothco's three speakers, producer Jessica Derby and copywriters Shane O'Brien and John McMahon presented compelling content, but the delivery really gave them an edge. The speakers were natural and humorous, and bounced off each other providing both wit and insight.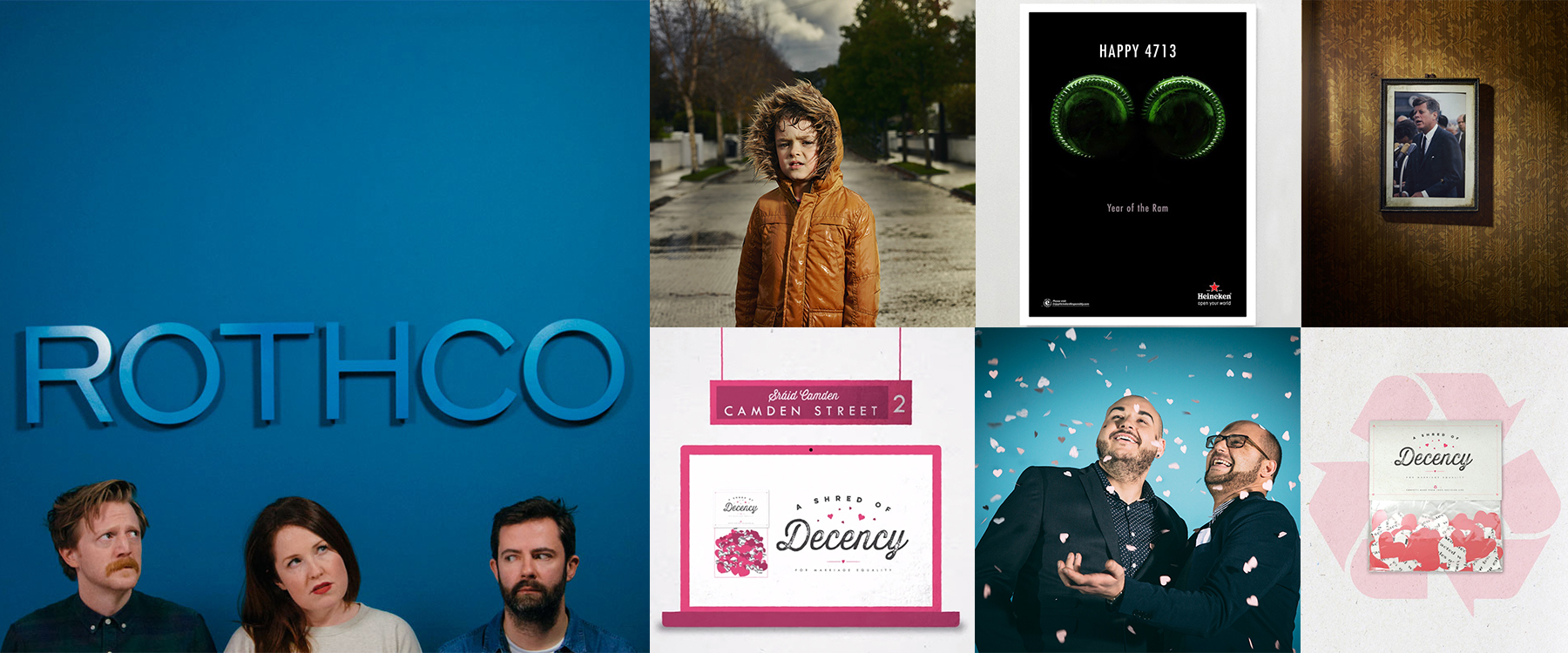 Their most influential piece of work was 'A Shred of Decency', a piece of advertising with a social cause. Daintree, a wedding stationery company, believe in making beautiful things out of paper. In the run up to Ireland's Marriage Equality referendum, paper was used to print some ugly lies. Rothco and Daintree joined together to do something about it. They collected as much negative and dishonest flyers, leaflets and online homophobic campaign literature they could possibly find and recycled them into beautiful confetti. All profits made from selling this confetti went to support Marriage Equality. The more literature that was printed containing negative views towards the referendum, the more confetti was made. The more lies that were told on paper, the more money was raised for Marriage Equality in Ireland.
They created a Catch 22 – spread hate and inadvertently raise more money for the Yes Campaign. Confetti was purchased from all over the world.
"100% recycled lies"– Rothco
ANDY RISTAINO
Andy Ristaino is well known for his character design for Cartoon Network's Adventure Time for which he was awarded an Emmy for outstanding individual achievement in character design.
"A lot of my design choices are based on what I see in the real world. Studying the natural way that things organize themselves. The way plants grow, or leaves fall, or time changes."– Andy Ristaino
Andy started working at Adventure Time six years ago. Starting out in character design, he'd spend his commute into work sketching all various characters from robots to aliens. Andy's presentation was a constant display of visual inspiration as he showcased his endless sketches and character design.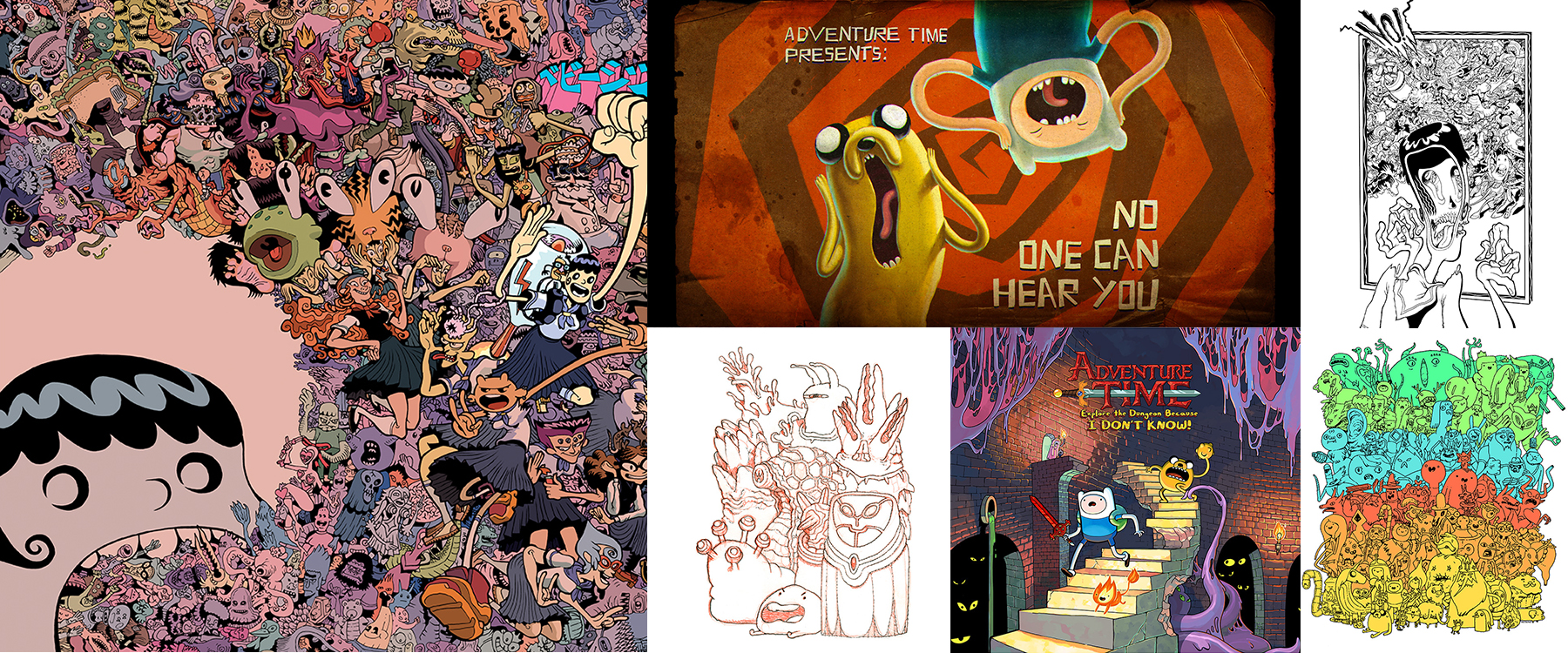 SEB LESTER
The finale of the conference was designer, graphic artist and calligrapher Seb Lester. Coming to calligraphy as a form of escapism later in his career, the last four years have seen Lester become one of the most high profile calligraphers in the world.
"I started doing calligraphy in 2011 almost by accident. My partner got very sick and I ended up being her carer for about 14 months. I couldn't work; the only creative outlet I had was occasional sketchbook doodling with calligraphy pens. She is in remission now, fingers crossed, but it was a very tough time for us. Calligraphy started as a means of escapism and therapy for me and things progressed from there. I had no idea it would end up changing the trajectory of my career so dramatically. Some clouds do indeed have silver linings."– Seb Lester
An obsession with calligraphy has pushed his work in exciting directions. Previously a Senior Type Designer at Monotype, Lester detailed his development process, emphasizing the amount of times he would redo a piece in order to achieve perfection. His talk received a standing ovation.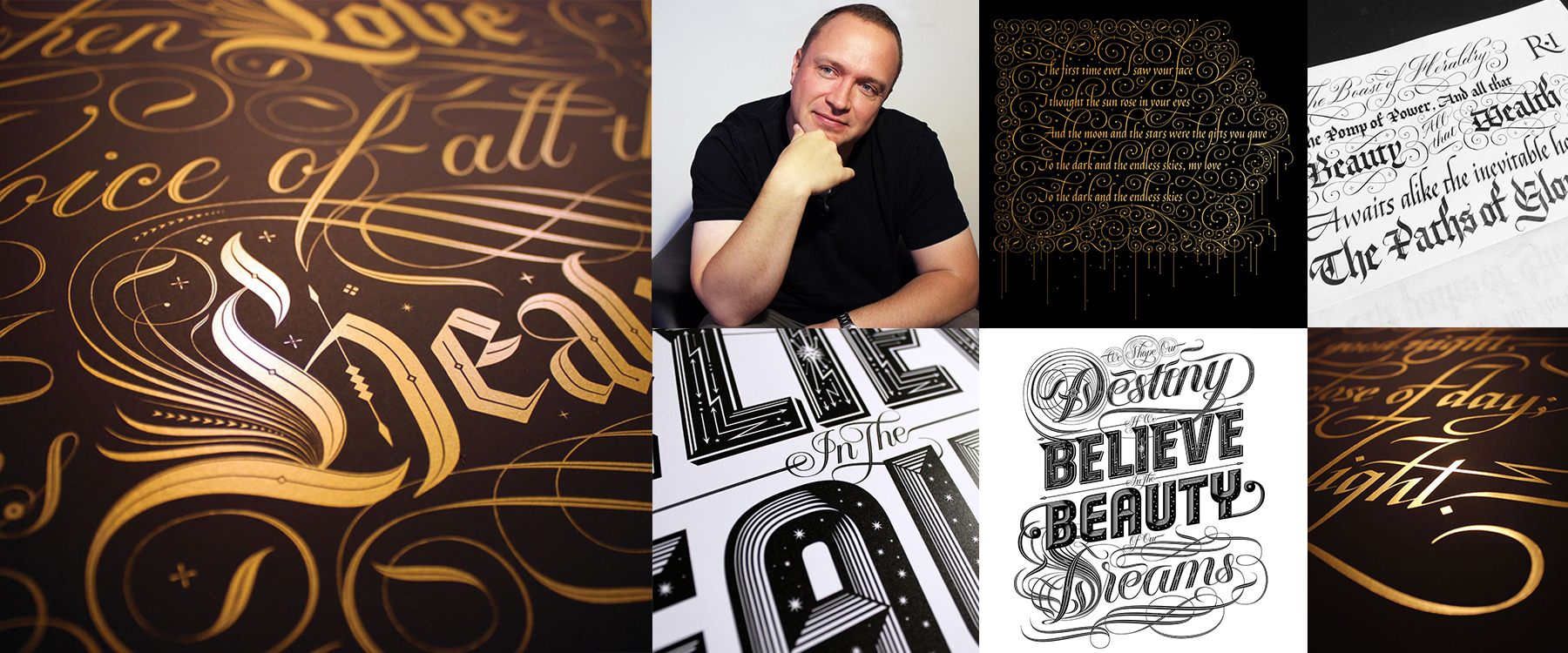 There were numerous other great speakers, including Piranha bar, Johnathan Barnbook, Studio Dunbar, Una Burke, Mcbess, Tado and Mr. Bingo. It was particularly inspiring to watch Una Burke speak as she graduated from LSAD a year before me. While her success story does make me feel slightly envious, this is overridden by the sense of encouragement her achievements instil in me.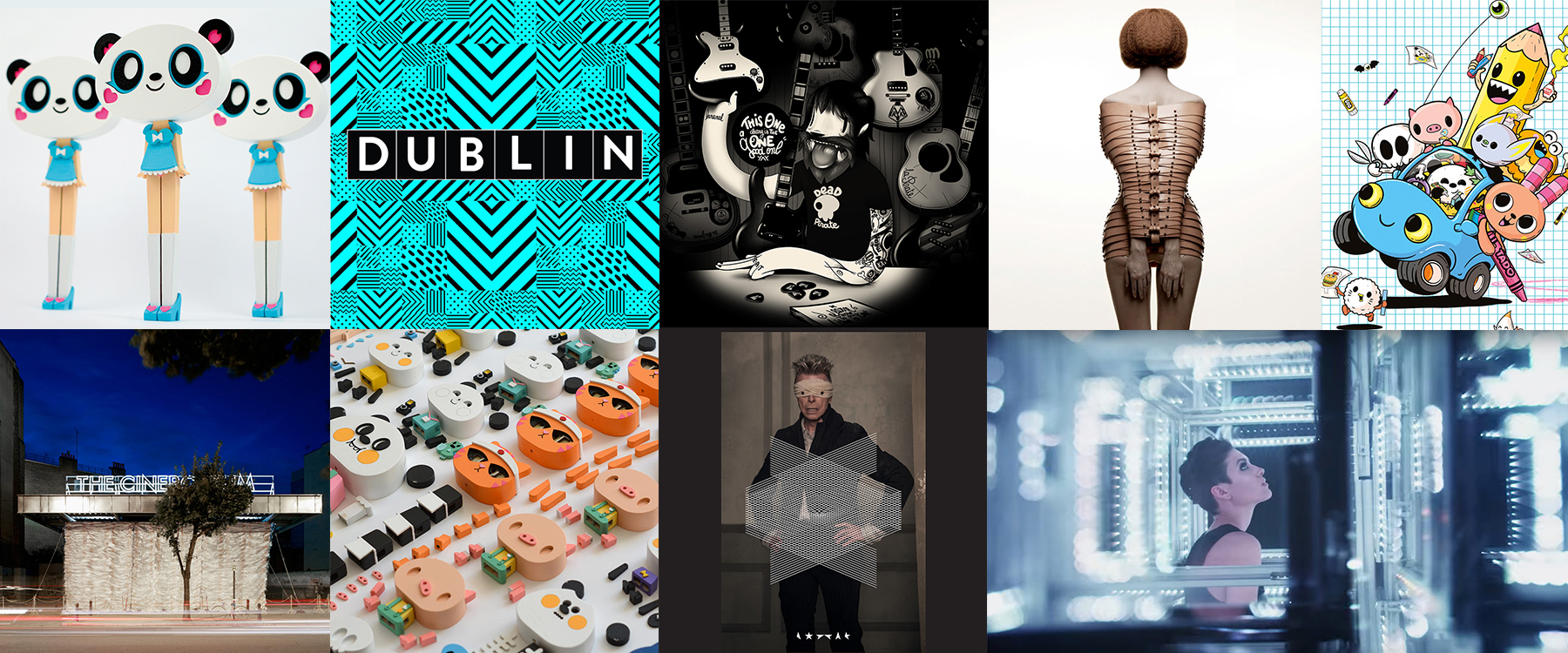 Offset is not only a conference, it is a social event that allows people with similar interests to connect. There was an amazing opportunity to meet with the speakers and talented designers, interact in discussions about their career and take on advice, which is so valuable – especially for students.
Returning to Offset rekindled the feelings of admiration and inspiration I had while in college. At times as designers we can stray from this as we get immersed into projects and clients, but it's important not to lose the feeling of loving what you do. It was also great to familiarize myself with the Irish design landscape; having lived out of Ireland for nearly four years now, I sometimes forget how talented Irish designers are and how lucky I am to have come from such a strong and creative foundation.
Image reference – Offset – http://www.iloveoffset.com/