Published on February 27, 2013
This week, Nick Rappolt, managing director, Beyond consultancy, arranges a networking dinner, meets Virgin and stakes out Terry Venables.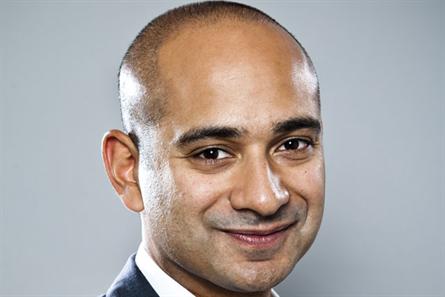 Monday
6.24am. I'm alone, it's dark and there's a cold puddle of water in the bed. I eventually work out why. I'm in the spare room. Pull out an ice pack from under the duvet – I ran the Brighton Half Marathon (for the first time) and still have a dodgy, swollen knee. So not looking forward to the London Marathon.
We kick off every day with a 10-minute senior team meeting at 9.50am. Each person talks about a win (got to start with that) a "stuck" and a concern. It's a bit like group therapy – I'm always amazed at what we can get through in 10 minutes.
At the Riding House Cafe for lunch to meet the new global communications director from Amadeus, Ben Hunt. This restaurant must be a goldmine for its owners, it is always packed. Ben's an ex-FT journalist that I've met before, but in a previous career.
Back to the office then swiftly on in a taxi to meet Virgin Group for a creative planning meeting. The taxi driver thinks we are journalists looking to interview Terry Venables who lives opposite Virgin's office. I tell him we're from the Telegraph. "Shut the front door!" he shouts.
Home for dinner with my wife. We talk about where to go on holiday, never an easy decision with two young kids under three.
Read the full article on Nick's week on Media Week.