Published on February 22, 2016
In a move sure to significantly increase the cost of both PPC/Paid Search and SEO, Google has rolled out the removal of the right hand sidebar ads in search results.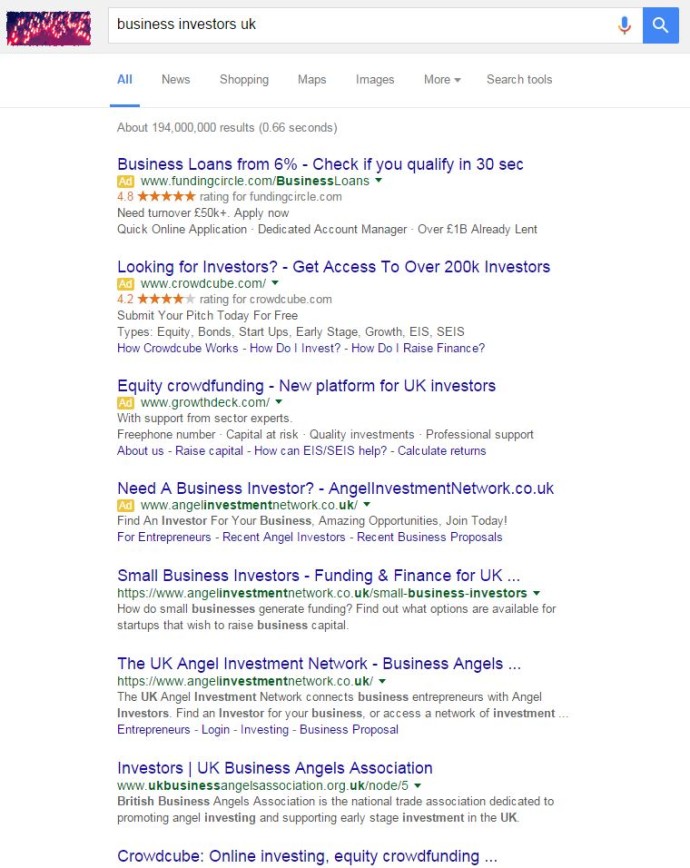 While this removal of ads had been noticed in the UK for at least a week before the official announcement on Search Engine Land, it was only *after* the official announcement that people really noticed the change.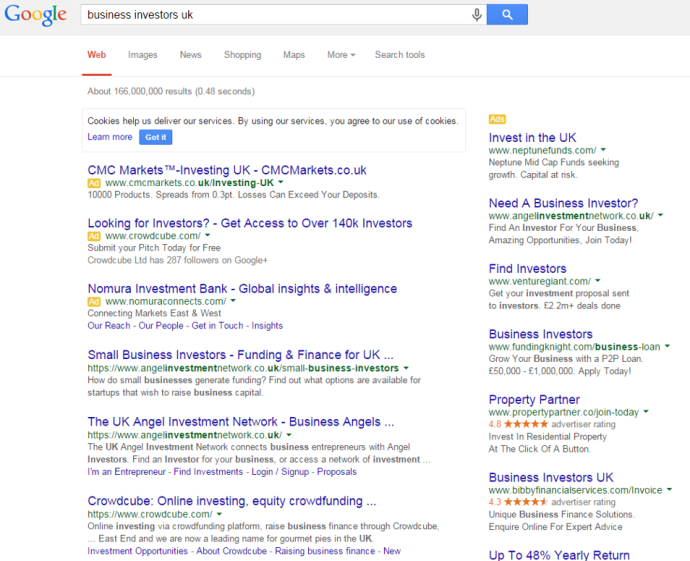 This move to remove ads 4 – 8 from the right hand sidebar within Google Search results (in some cases 4 ads will appear above organic search results) from February 22, 2016 is being seen as a way to push up the cost per click of ads, since there will be even more competition for those precious few top ad spots.
This does not impact Google significantly – there will not be less of a need for any human resource, nor will there be a reduction in the effort required for anything related to these adverts. This is merely a change to the visual design of the Google page. This simple change, though, will have wide ranking impacts.
There are a few theories floating around about the motivation behind this change to the user experience. One theory is that Google simply found that the click through rate (CTR) on sidebar ads was so low that they didn't feel it would be highly impactful. I know from testing that those sidebar ads helped increase our CTR on organic without denting budget heavily.
Another theory is that Google wanted to make more money from PPC. While this smaller ad space (removal of sidebar) may seem like it will result in more money, it will push some people out altogether as the return on investment (ROI) on clicks may stop making sense.
The way PPC campaigns are planned and executed is going to have to change. From better optimisation of PPC landing pages to working more closely with social and SEO, PPC is going to have to change and adapt to this new ad reality. SEO results may be pushed below the fold but in order to bring down cost per click (CPC), SEO is going to be key.
Optimisation of PPC landing pages to raise quality score (QS) and thus lower CPC should have always been a part of an advertiser's strategy, but now it needs to move front and centre. Opportunities in the long tail should also not be lost by advertisers. Make sure you are checking all keyword reports and removing (or adding negatives) keywords that do not serve you well, and add in exact matches of keywords really working well in their own separate campaigns with their own daily budget.
One thing I hope this change will do, is to convince businesses to take end-to-end tracking of sales more seriously and to re-evaluate their attribution modelling. While there are several models (flat, last click, first click, u-shaped) the truth is more complex. Simplistic attribution modelling risks incorrect decisions being made based on flawed data. Make sure you understand your users and their journey to, and through, your site.
Yes the world of PPC advertising within Google search has changed but there has been more to it than that for some years now. Diversifying your approach to digital advertising and including channels like Facebook, Twitter, Instagram and others is important to ensure you are covering your bases properly. Google's content network can offer low CPC with high traffic potential.
Google's move to remove right sidebar ads is definitely going to increase costs and may drive some small businesses out of the market in the search results completely. It's time for advertisers to take things like QS optimisation and the long tail seriously, as well as social ads and attribution modelling. To better use your advertising budget in an age with fewer ad slots you have to leverage all opportunities and be more data-led.