Published on September 12, 2018
At Beyond, we want to ensure that we keep fostering a culture of curiosity, open-mindedness, and experimentation that boosts our creative spirit.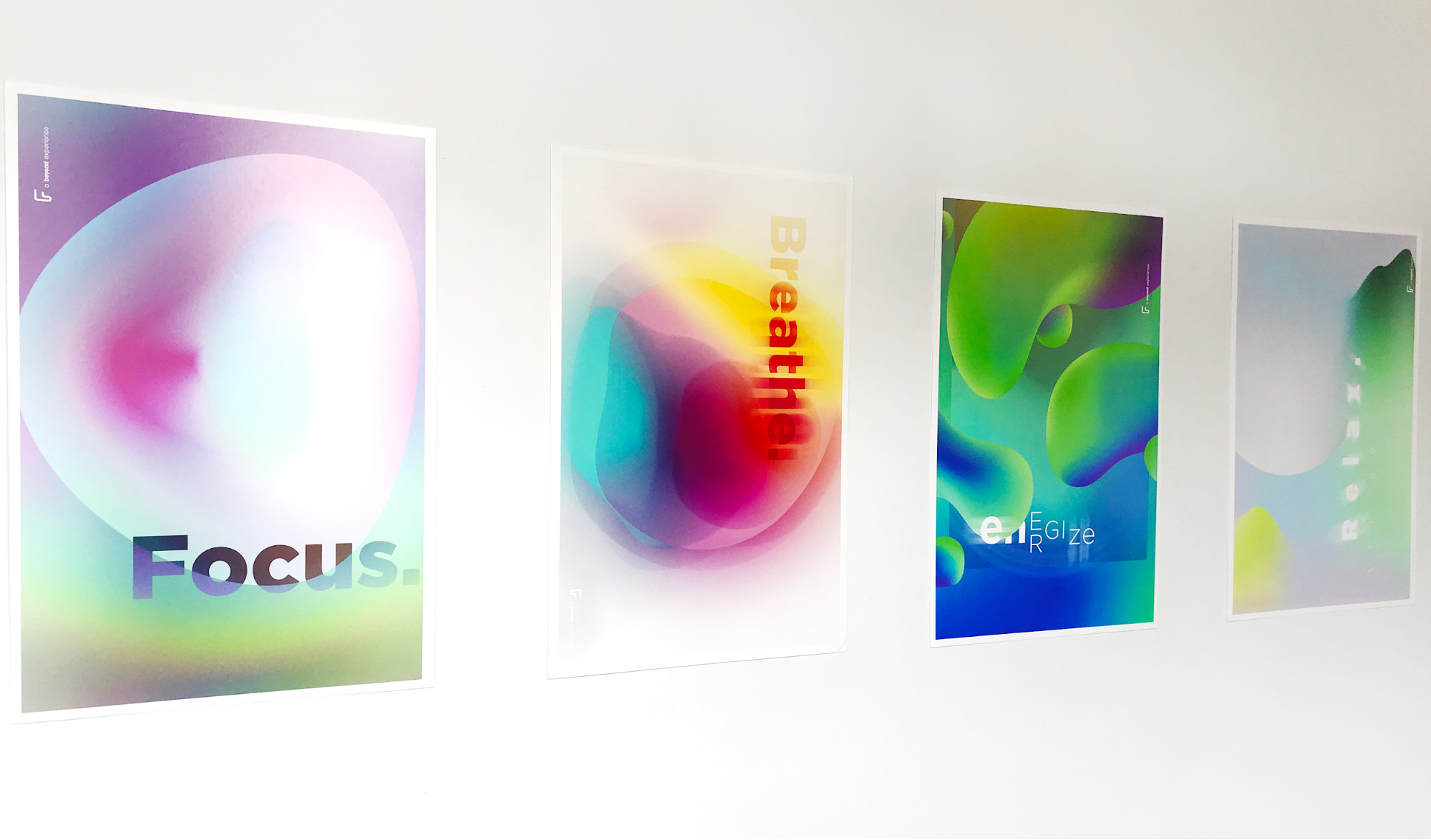 We all seek to bring out the best, creative ideas to tackle complex challenges on a daily basis. Yet, keeping up with deadlines and meeting daily goals can get become quite consuming, leaving us stressed. Some recent research suggests that 73% of employees exhibit psychological symptoms of stress and 52% of employees admit to calling in sick due to stress. Needless to say, stress kills creativity. So, how can a digital and design agency, with high-profile, demanding clients, keep stress at bay?
We wanted to create a highly immersive experience, unique to Beyond's people and culture, to keep practitioners engaged. After several ideation sessions, members of our NY team decided to create a way for practicing mindfulness in the workplace. Mindfulness teaches us to stay in the present and has proven benefits of of reducing anxiety and improving focus and productivity.
After thorough research, and an iterative process we built and launched Feels: an immersive, guided meditation room.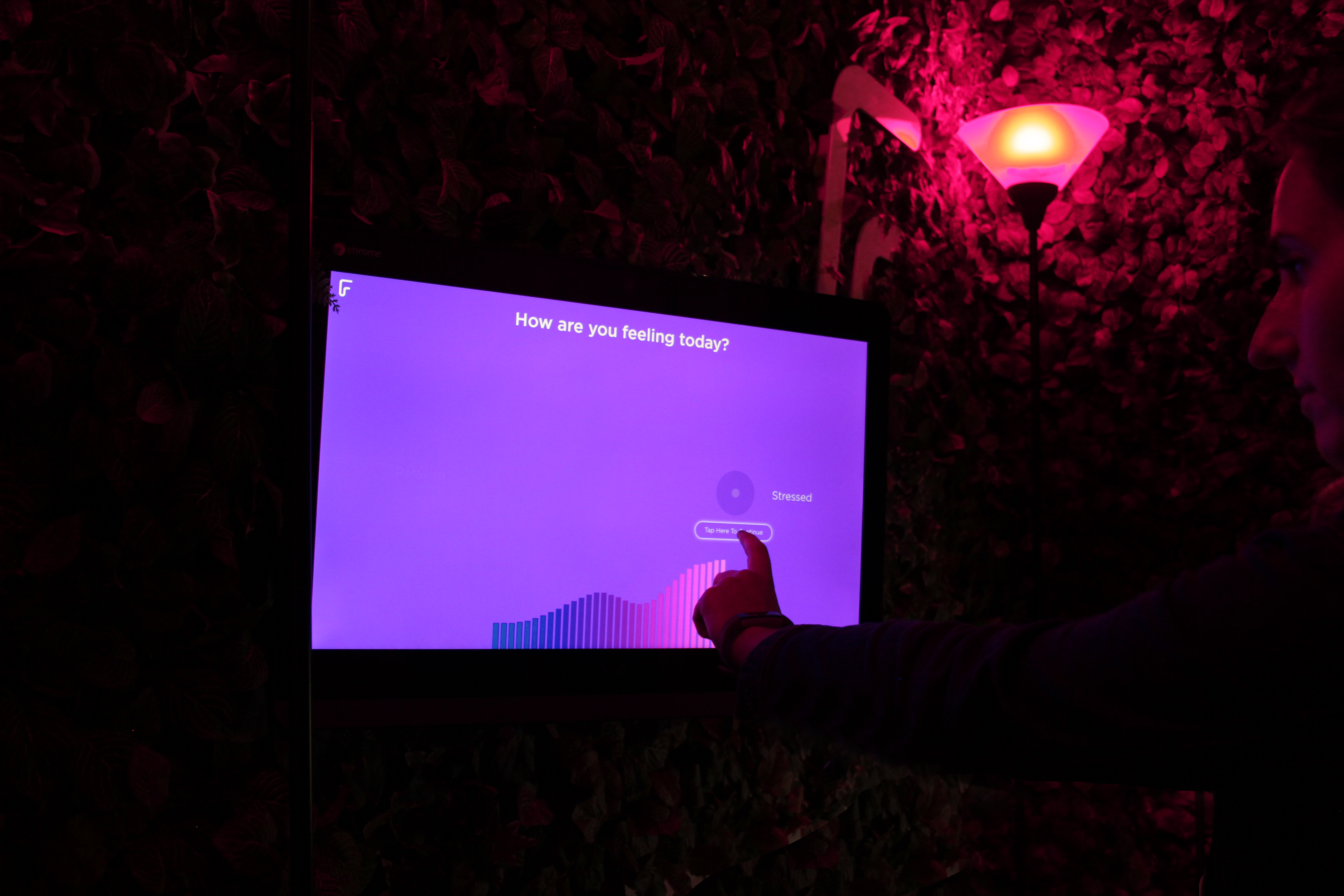 Feels is a mindfulness experience blending digital and physical experiences through interaction. As a part of the experience, we offer a custom designed room that lets users physically adjust to their practice before and during the session. Our digital experience, currently offers 3 meditation modes: A guided meditation for beginners, an unguided meditation for seasoned practitioners, and a recharge mode for anyone who'd like to disconnect and rest. And is a new feature for those looking to take a quick break and stretch is coming soon. At the end of the experience users are encouraged to fill out a survey so that we can keep making feels better and add new features based on user needs.
So far, most users have observed an improved quality of productivity, a calmer state of mind, and a deeper level of focus. Here are a few testimonials from our users.
"Beyond's recently created 'Feels' experience is a space that promotes calmness and tranquility, amongst the hustle and bustle of agency life in New York. This experience forms part of my daily ritual whereby I take a few minutes out of the day to stop, pause and reconnect with my body and mind. Amongst other things, I've found it effective in helping me to concentrate for extended periods and deal with distractions.
The mere fact that this experience exists is a testament to Beyond and it's management team who take the health and wellbeing of their employees seriously. I'm excited to see what the future of 'Feels' holds."
– Josh Fryszer Insights Strategist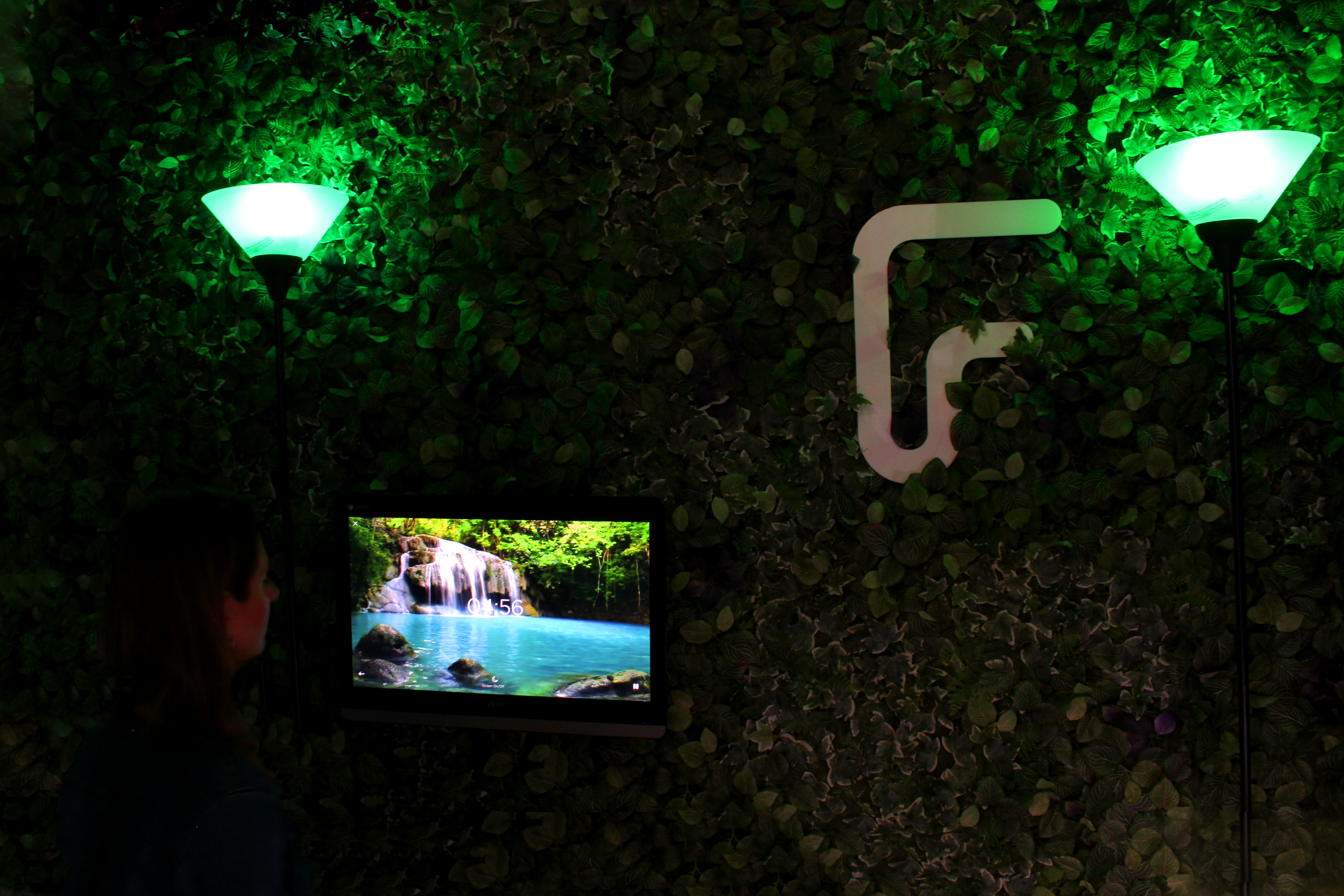 "It's very easy to find yourself going a million miles an hour with back-to-back meetings. Feels has become a place I go each day to breathe, clear my head, and be present. Spending 15 minutes meditating has become an essential part of my routine. It has given me an increased sense of calm – even during the most hectic of days."
– Arabella Hibbert-Corkhill Senior Client Strategist
This is just the beginning for Feels! We're kicking off our next phase with an on-the-go Feels product that uses VR technology so users can take this experience with them when they're out of the office, too. Stay tuned in the next few months!