Published on May 6, 2015
We are absolutely thrilled to announce that we won Digital Agency of the Year at the 2015 SABRE Awards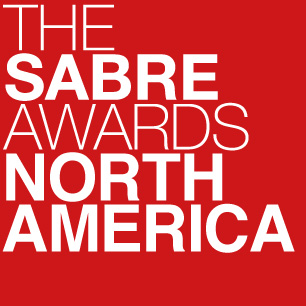 Last night, on May 5th 2015, Beyond attended the 2015 SABRE Awards (North America) at the plush Cipriani in New York City. SABRE stands for Superior Achievement in Branding, Reputation & Engagement and we were in attendance because we were a finalist in the Digital Agency of the Year category.
Beyond was up against some tough competition with the likes of Ogilvy, LEWIS, SHIFT, and W2O also competing for the award and we're absolutely stoked / thrilled / chuffed / whatever-other-word-you-want-to-use-for-excited to say that we WON!!
On finding out about the win, our CEO Nick Rappolt said:
We've come a long way in four years and it's a great achievement to win this, especially in such a competitive field. It's all down to the hard work of everyone in the agency, going 'the extra mile' in what they do and, above all, being collaborative across our offices.
While the hard work of everyone at Beyond is paramount, we wouldn't be able to win awards like this without also having great clients, who are committed to creating engaging digital experiences for their customers – so a big thank you to them too!
It was a big night for another Next 15 agency – our friends at M Booth picked up Small Agency of the Year AND Best Mid-Size Agency to Work For!
As you can see below, the trophy is now sitting pretty in our New York office – maybe we should invest in a shelf for it?