Published on May 13, 2013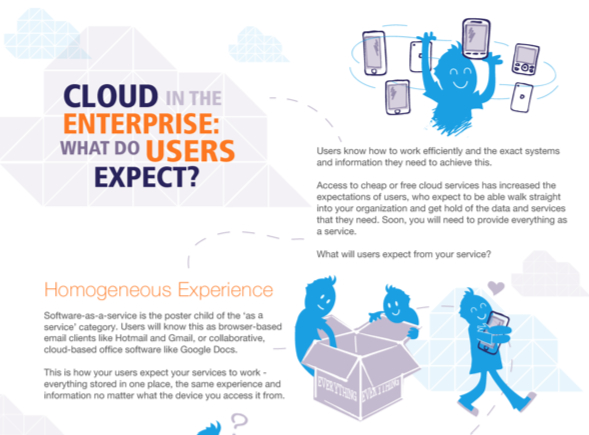 Over the past four months, we've been working closely with tech giant Hewlett Packard Enterprise Services on a new content marketing program. It's something that's enabled us to mash together our content strategy, journalism, marketing, design and engagement skills to produce some great, engaging content.
And it was all presented in a responsive site – Future of Working – and accompanying Flipboard channel, which were launched in February. Together they positioned HP as a publisher of sharp analysis, disruptive opinions and progressive thought-leadership content for an audience of CTOs, CIOs and IT professionals.
What We Did
HP's core aims were simple: create a compelling and scalable communications product; increase brand audience; and be positioned as an educator and thought leader in the mobile enterprise space.
Our content strategy built on these aims and reflected the over-arching theme of the program – mobility. We chose to produce mobile optimized content, using Flipboard as a channel, to cater for an audience that has a busy lifestyle.
The responsive site meant the content was foregrounded rather than the device it was being viewed on. This was essential as much of HP's messaging revolved around thinking beyond the device and instead presenting information in context-appropriate ways.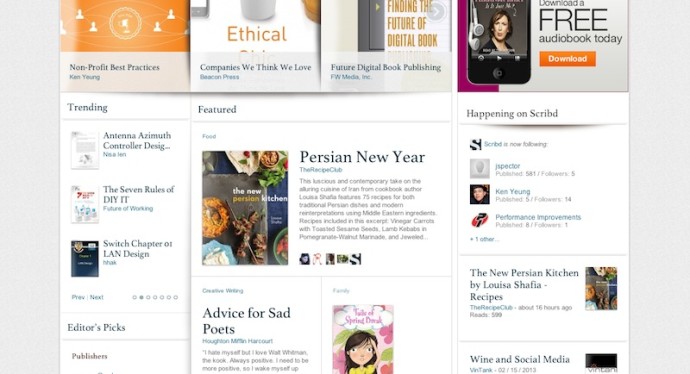 Our Seven Rules of DIY IT ebook was trending on Scribd
The content itself was born from research into what HP's – and the Future of Working's – audience wanted, the conversations they were having and the content they were reading. We wanted to create content that was easy to consume, optimized for lean-back viewing and reflected our audience's lifestyle.
The research identified opportunities for content production, where original pieces, repurposed existing HP assets, and content leveraging HP's expertise in the industry filled our tailored publishing schedule.
The end result was a collection of forward-thinking ebooks, infographics, thought-pieces, videos and news round-ups that challenged conventional thinking in the IT industry and helped instruct the audience in the ways of the mobile enterprise.
Once the content was live, the engagement strategy kicked in and we seeded links and conversations on various online communities and bookmarking sites (including Reddit, Stumbleupon, Linkedin and Digg) as well as hosting our content on sites like Scribd and SlideShare to achieve maximum visibility. Our content was also syndicated strategically across networks, achieving high traffic throughput to the Future of Working site.
The Results
The content on the site has been performing well. Although linking to its assets, the site isn't attached to any of HP's properties. So we were coming in cold and building a new audience. But that audience has been steadily growing and the site is seeing good, healthy numbers month-on-month. The content itself is being downloaded and shared, validating our belief that we're creating something that has real value for our audience – content that doesn't need to be sales and marketing orientated.
The Learnings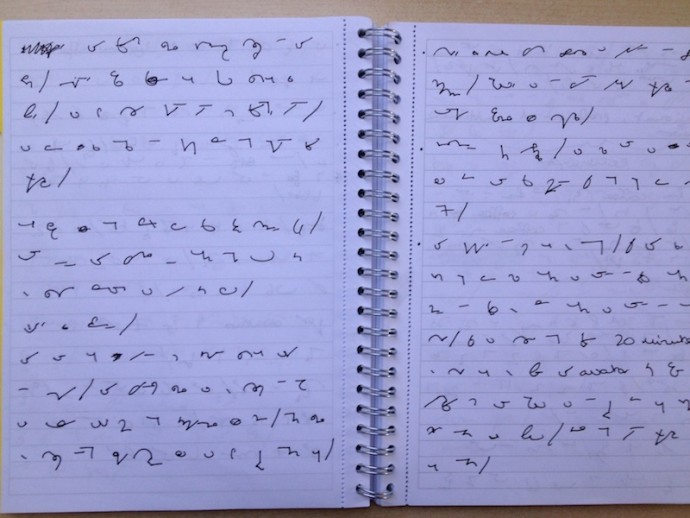 A bunch of hieroglyphics that make little sense to anyone
Now that the first quarter's publishing schedule is almost at an end, we've been able to look back at some of the things we've learned, that can be applied to the program going forward.
First of all, we've discovered that shorthand is useful when your phone's voice recorder chucks a tantrum in the middle of an interview. Ten pages of notes turned my hand into the kind of rigid claw only ever previously achieved by Donkey Kong players in the 80s.
Secondly, we've found that HP Enterprise Services is a great client to work with. They really understand the program and are keen to get ever more involved in the editorial side of things. From our perspective, that's an ideal scenario. Working with a company that understands the value of engaging content and is eager to explore new ways to deliver it to the audience in a user-friendly way is essential when positioning the brand as a thought-leader in the market.