Published on March 18, 2016
We have collated 10 trends that we think are reshaping digital in 2016. This is the third installment of our series which looks at things that are happening now in Q1, whilst identifying trends to look out for in the rest of the year.
You may already be familiar with many of the trends we highlight in this series, but the cycle of innovation and iteration that our industry is known for means existing concepts can suddenly find radically new trajectories. In this series, we highlight ten ideas that are gaining rapid traction today, and which will reshape how we digitally interact with the world around us.
To help you organize your priorities for the trends in this series, we have sorted them as "trends to prepare for now" and "trends to start thinking about".
Our third installment is a trend to prepare for now:
Intranets are having a resurgence through the advent of Employee Experience Design
A third-generation of internal business comms platforms have emerged, and they are using social networking-style functionality to drive more effective collaboration.
It's not the first time companies have tried to bring social to the enterprise, Yammer (acquired by Microsoft) being a notable early incarnation.
Now, with the rise of user-centred consumer experience design putting pressure on businesses to pay similar attention to their employees' needs, employee comms are moving away from cumbersome, feature dense project management tools and linear services like emails.
Companies are overhauling their internal comms platforms to become lean, interactive and reminiscent of the digital experiences that employees partake in outside of work.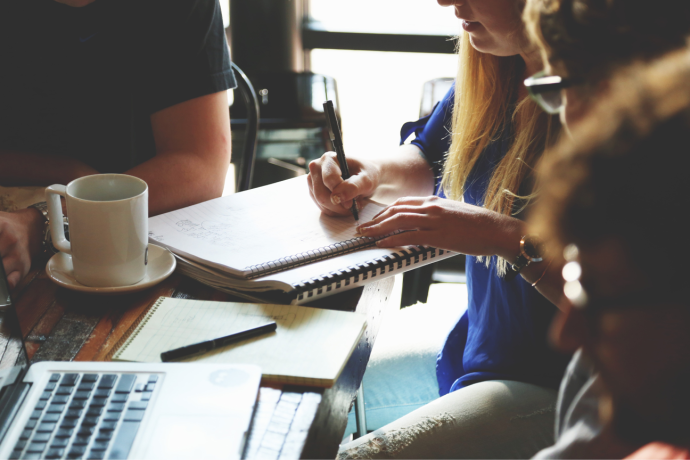 Slack, Hipchat and the recently launched Facebook at Work are rethinking work communication with Slack earning the distinction of being the fastest-growing enterprise app ever.
Slack has formed integration partnerships with tools such as Lyft, Dropbox, Twitter and Trello, so employees get an overview of all the information they need in one well-designed experience. The reinvention of intranets represents fertile ground for user-centred design that has a focus on employees rather than customers.
Employers are moving towards much more flexible workplace tools and solutions – ones that resemble how consumer apps easily combine data streams through APIs to bring much greater convenience to the user. These tools are emblematic of how so many business tools and systems have catastrophically failed in the past. Instead of implementing monolithic systems designed to satisfy technical requirements, companies can now rapidly build and customize systems by connecting the components that best meet their employees' needs.
Slack isn't for everyone, but it has shown that workplace apps are in dire need of using today's digital design practices. The beauty of Slack and many of these other tools is their simplicity – the barrier to entry (and to user benefit) is so low that they gain enough momentum to be adopted en masse.
Our patience for software that offers a poor user experience is incredibly low – if we struggle with something, we will simply abandon it and try something else. Our level of expectation is incredibly high, both as a consumer and an employee.
Companies are now starting to realize they can use new frameworks to design solutions that can be as good as the best digital consumer experiences – something the enterprise has been lacking for a long time. The key is to design these solutions around the needs of their employees, rather than force their employees into a solution that doesn't fit their needs.
You can find the whole series here: